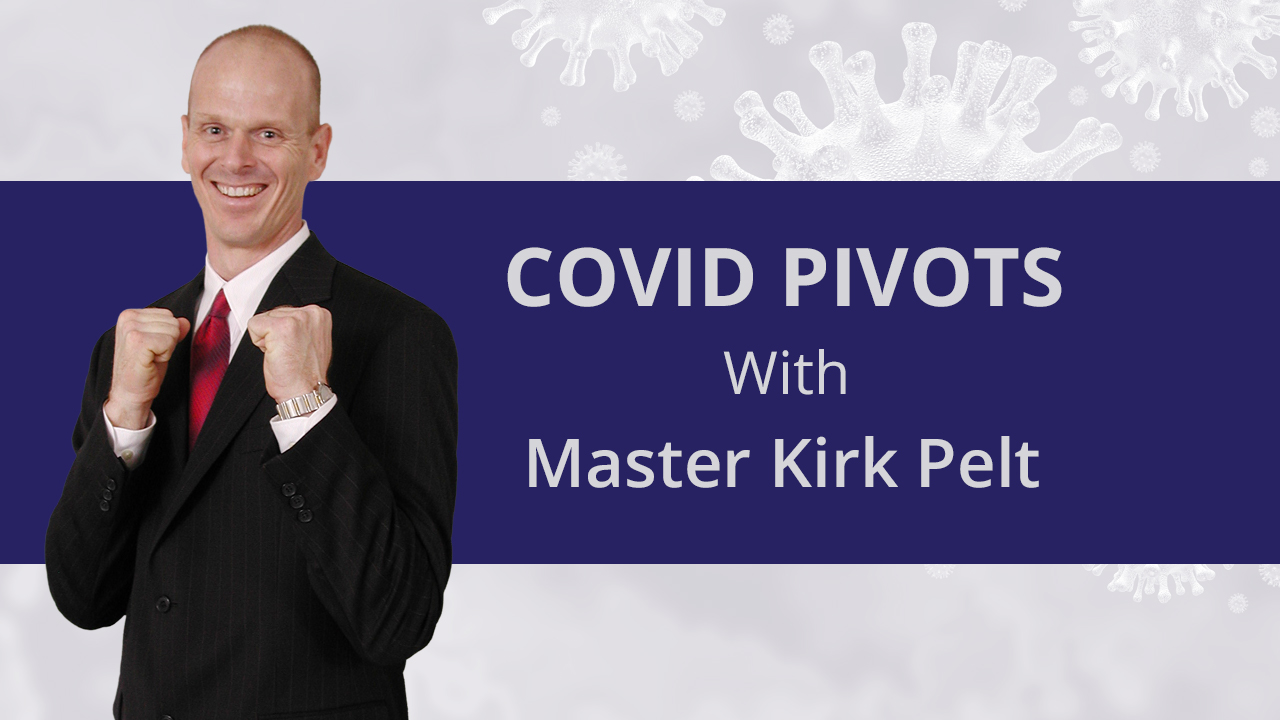 About Course
About the Instructor
Master Kirk Pelt is an 8th degree black belt and is the President of a multi-million dollar, multi-school organization, has a 30 year track record of success, and is currently on the leading edge of martial arts curriculum and business innovation.
Course – Covid Pivots
This course will shows you some methods to get through Covid-19 pivots:
Unit 1 – Responding to the Crisis
The first unit discusses on how to respond to Covid-19 pandemic.
Unit 2 – Dealing With Landlord
This unit talks about how to work out deal with landlord during Covid financial hardship
Unit 3 – Operational Changes Within the School
This unit talks about the changes that need to be made to continue operation.
Unit 4 – Virtual Learning
This unit explains how to expand online training opportunities for students.
Unit 5 – Building a Good Relationship With Public Schools
This unit explains how to build and maintain a good relationship with Public Schools.
Unit 6 – Online Marketing
This unit explains and provides you with resources to create an online marketing
Unit 7 – Dealing with Large Staff
This unit discusses on dealing with large staff during the pandemic.
Show More
Course Content
Covid Pivots
Responding to the Crisis

Dealing with Landlord

Operational Changes Within The School

Virtual Learning

Building a Relationship with Public Schools

Online Marketing

Dealing with Large Staff