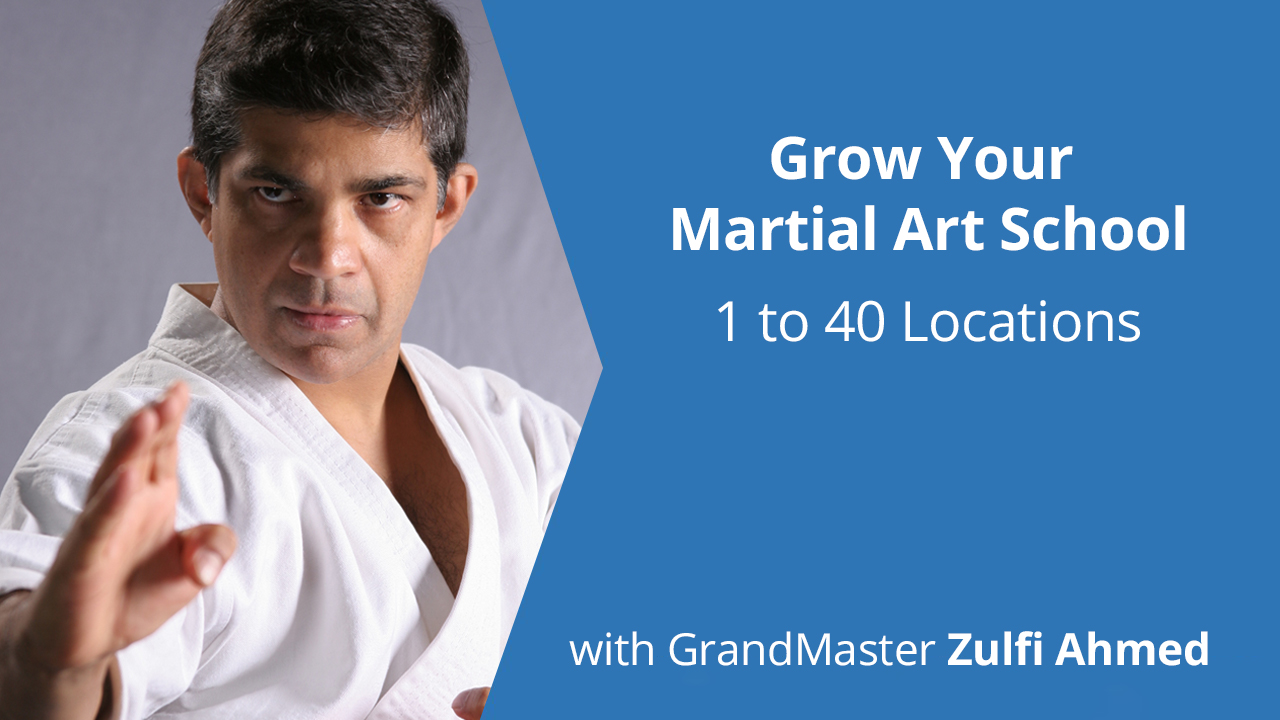 About Course
About the Instructor
Grandmaster Zulfi Ahmed is a successful multi-school owner, the designer and developer of the Bushi Ban System and the founder of Zulfi Ahmed Martial Arts Executive Network.
Course – Growing Your Martial Arts School to Multi Locations
This course will show you how to grow from 1 to 40 schools:
Unit 1 – Introduction to Grandmaster Ahmed
The first unit shares some of grandmaster Ahmed martial arts and business background. 
Unit 2 – How to Make Your Curriculum Relevant And Appealing to Both Adult And Children
This unit explain how to make your curriculum relevant to today market.
Unit 3 – How to Make Your School A 5 Star Martial Art School
This unit explains How To Turn  your school into a 5 star school.
Unit 4 – Grandmaster Ahmed Successful Model To Grow Your Martial Art School
This unit explain the successful method to grow your martial arts school to multi locations.
Unit 5 – Learn and Grow From Successful Martial Arts Networks
This unit introduce you to Zulfi Ahmed Network and how you could benefit from it
Show More
Course Content
Growing Your Martial Arts School to Multi Locations
Introduction to Grandmaster Ahmed and His Successful Method

How to Make Your Curriculum Relevant And Appealing to Both Adult And Children

How to Make Your School A 5 Star Martial Art School

Grandmaster Ahmed Successful Model To Grow Your Martial Art School

Learn and Grow From Successful Martial Arts Networks